Network Owner
Network Owner
Step by Step Instructions:
Step 1:
Head to the
downloads page for Teamspeak 3.
Step 2:
Download the corresponding version depending on your computer's operating system (Windows, Mac or Linux) and whether your computer is 32-bit or 64-bit.
Unsure if your computer is 32-bit or 64-bit?
Click the spoiler below for a mini-guide on how to check!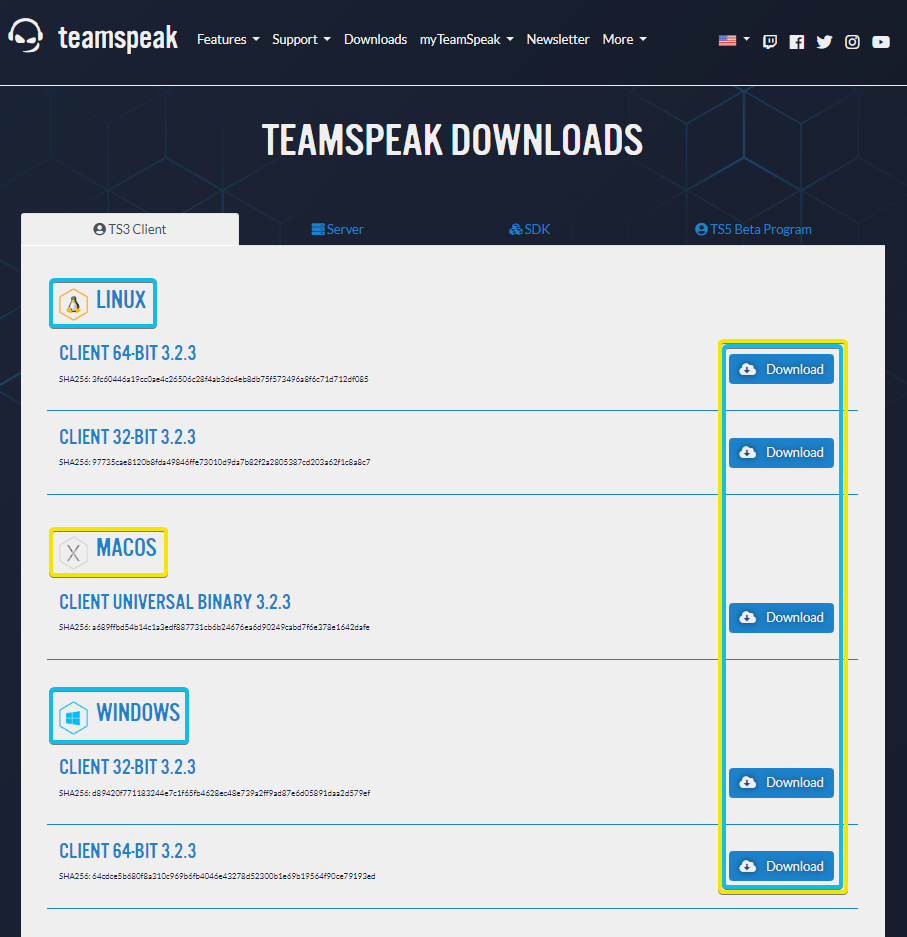 Step 3:
Open the newly downloaded file from your downloads folder or at the bottom of your browser depending on which browser you use. Read the 8 points below for what to click.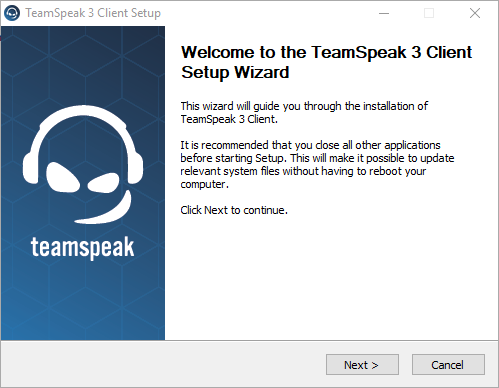 1. Click next from the main page.
2. You must agree to the terms of the Licence Agreement.
3. Choose either 'Install for anyone' or 'Install just for me' - it doesn't really matter which.
4. Leave destination folder as 'Teamspeak 3 Client'
5. It is recommended that you leave the location to store the configuration in user own files and not the installation folder.
6. Choose whether or not you want to install the Teamspeak Overlay by Overwolf.
7. Click 'Install' and wait a few moments.
8. Click 'Finish' and Teamspeak will automatically open. (Provided you don't uncheck the box)
NOTE: Whilst the choice of installing Overwolf is ultimately yours, we do not recommend that you do.

Connecting to VictrixNetwork's Teamspeak
Step 1:
After opening Teamspeak, go to
Connections
(at the top in the toolbar) then click
Connect.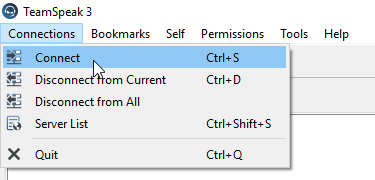 Step 2:
In the 'Server Nickname or Address' box type:
ts.victrixnetwork.com
and in 'Nickname' type
Your account's IGN otherwise you will be told to when you join.
Then connect to the server by clicking 'Connect'.
You can leave the 'Server Password' box empty since there is no password to connect so it will be ignored.
Frequently Asked Questions

What can I not do in the Teamspeak?
Trolling and using voice changers or soundboards in any of the channels is not permitted. Swearing is
ONLY
permitted in '
Banter Box - language - 16+
'. Connecting to the Teamspeak without setting your nickname as your IGN may result in getting kicked from the server.
How do I change my microphone sensitivity?
Easy, go to Tools (at the top in the toolbar) then Options > Capture and above where it says 'Begin Test' is where the mic sensitivity can be changed. Moving it to the LEFT will result in it being MORE sensitive and moving it to the RIGHT will result in it being less sensitive!
How do I make my microphone push-to-talk?
Go to Tools (at the top in the toolbar) then Options > Capture and click 'Push-To-Talk'. You can then set the keybind to anything with the button next to it.
What should I do if someone is trolling or broken a rule?
If someone is trolling in a channel, you can use /staff in-game to message a staff member who will, if possible, join to take care of the situation. Alternatively, you can
submit a ban report and note that it is Teamspeak related!
If a player has broken a
server rule
, you can follow the same process.
Where can I speak to a staff member?
If you have a question, provided its not ban related, you can join the channel named 'Staff Assistance needed(not ban related)' and a staff member will move you as soon as possible. If you have been insided, join the 'Insiding Reports' channel and wait for an Admin or Ban Team member to move you.
Hopefully this thread helps you connect to the VictrixNetwork Teamspeak and answers questions that you may have too.